A dynamic new identity system and a custom toolkit for creating promotional assets to help revitalize CCC, a center for Cinema in Santiago.
In Chile, the cinema industry has grown significantly over the last few years. Chilean movies have gained international recognition among critics and audiences alike, while receiving major awards in the most reputable festivals around the world. Yet, the proliferation of multiplex cinemas has put small arthouse cinemas in risk of extinction, and only a handful of these still exist.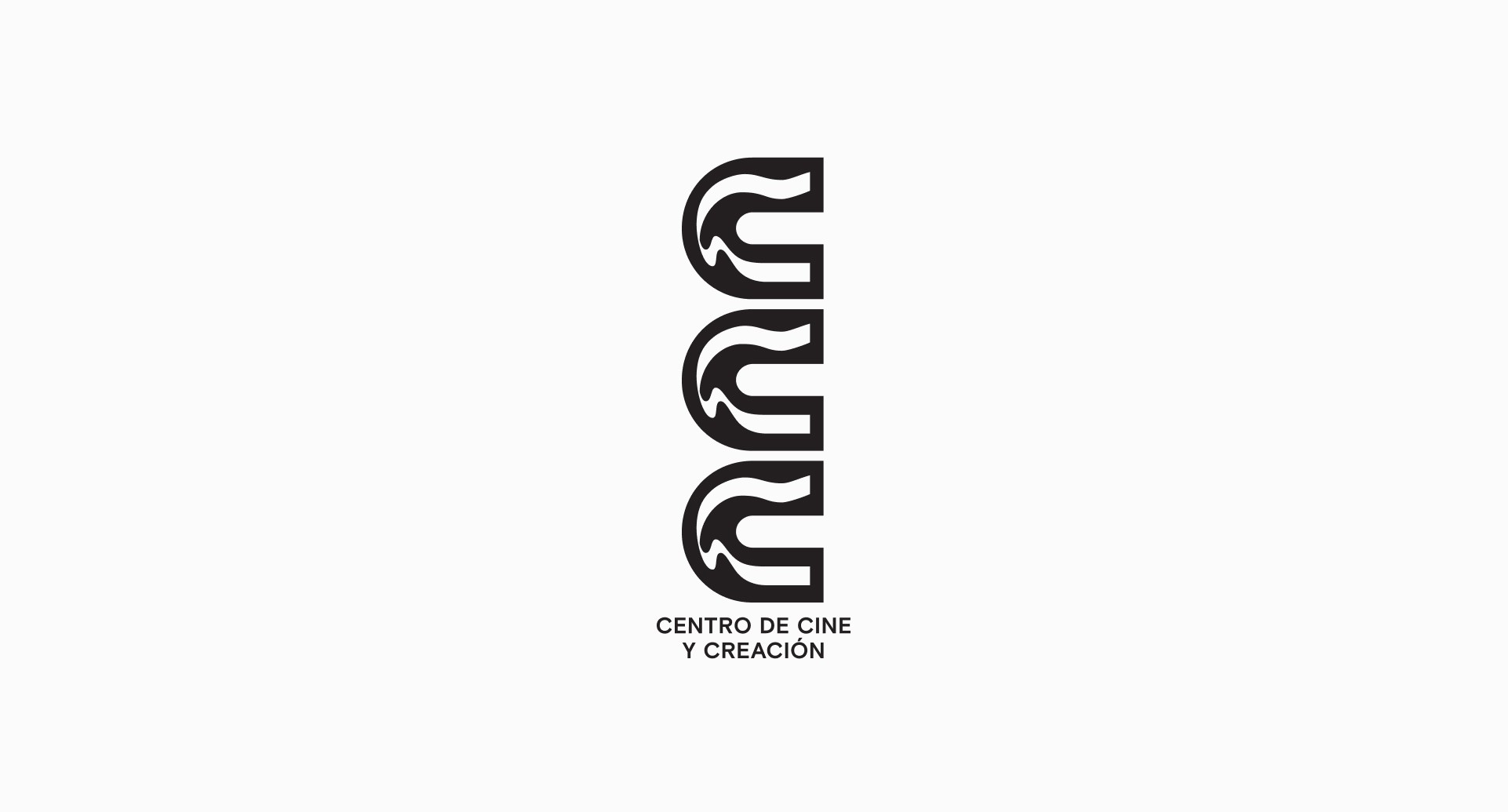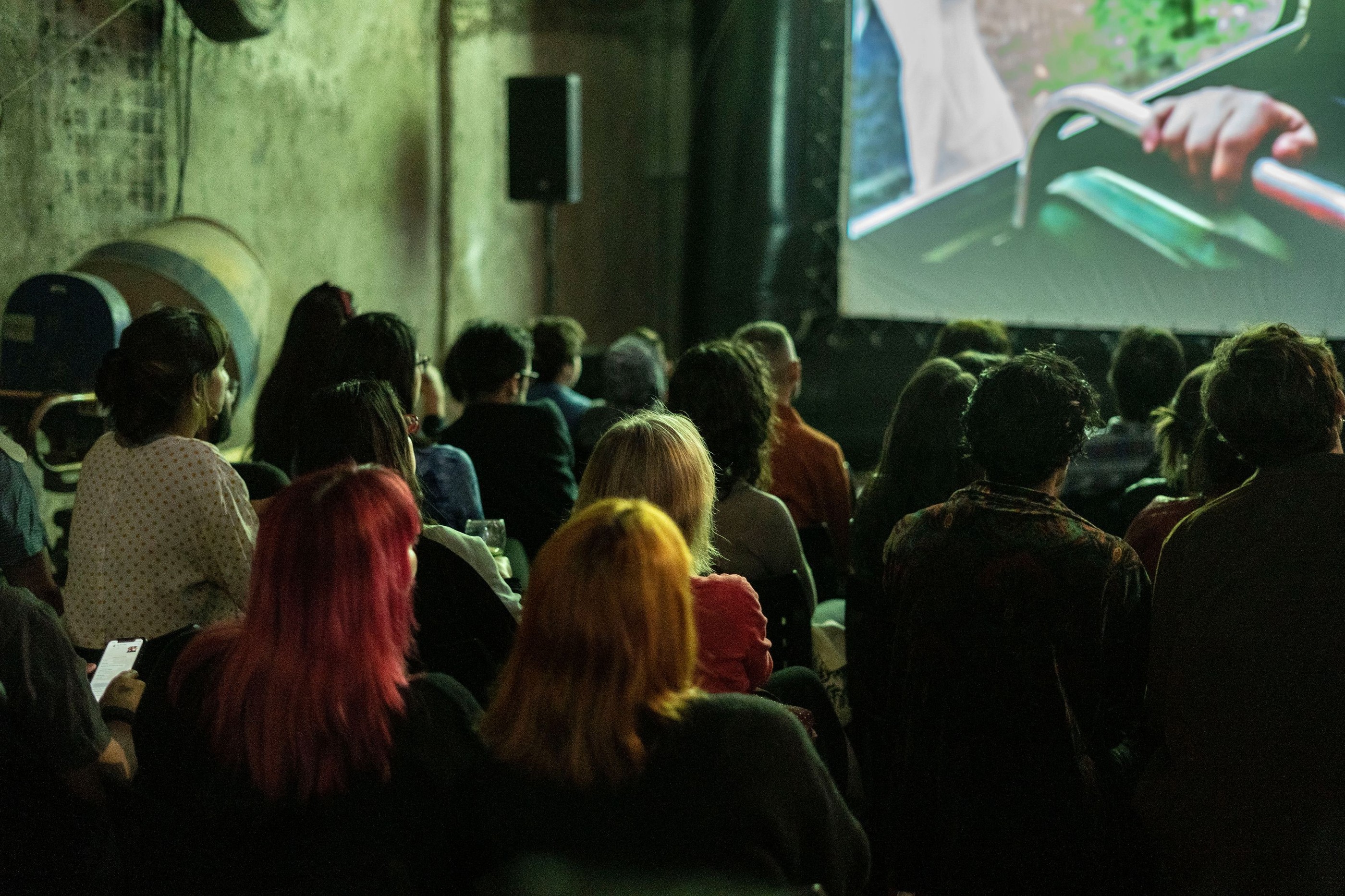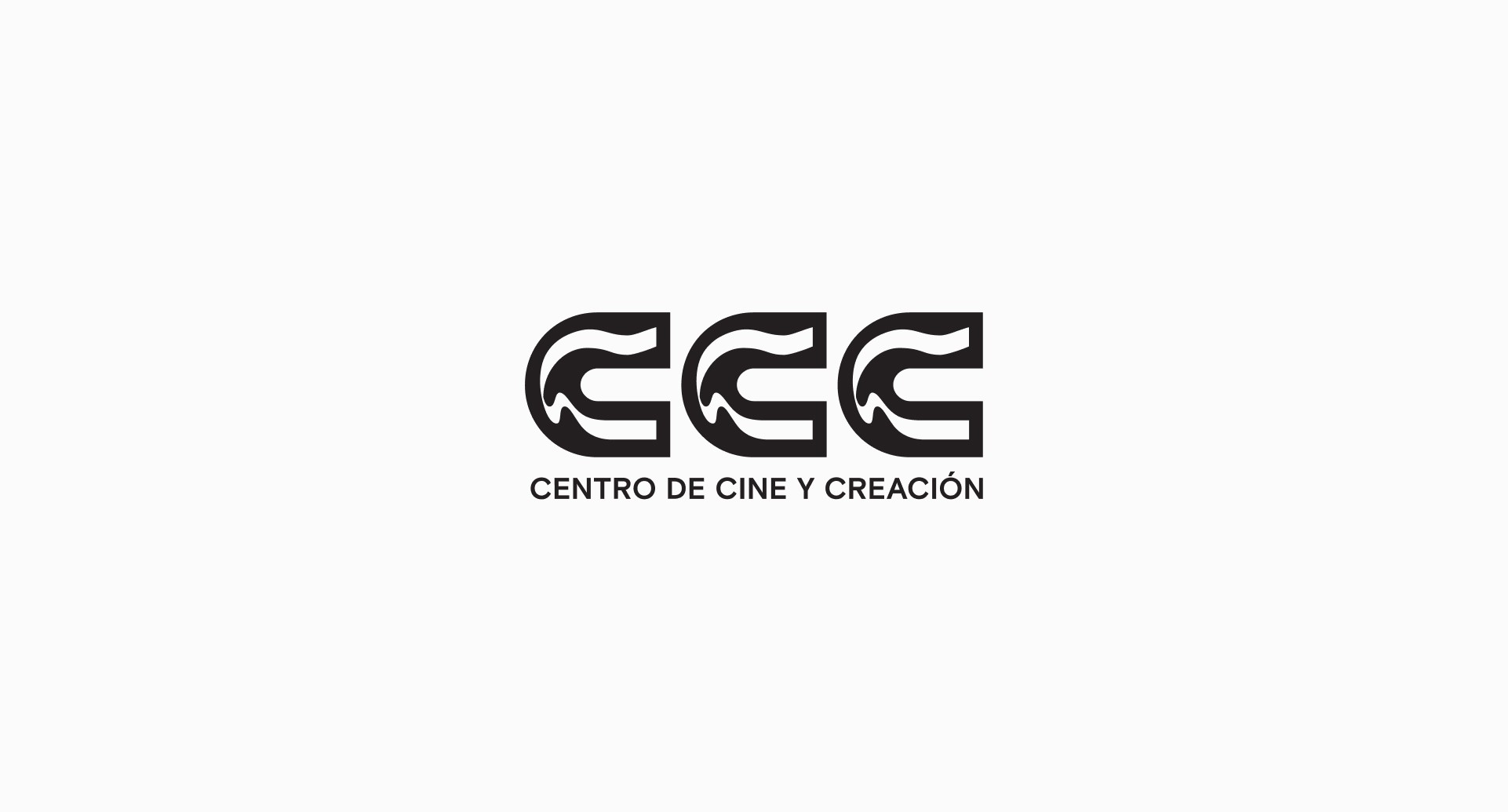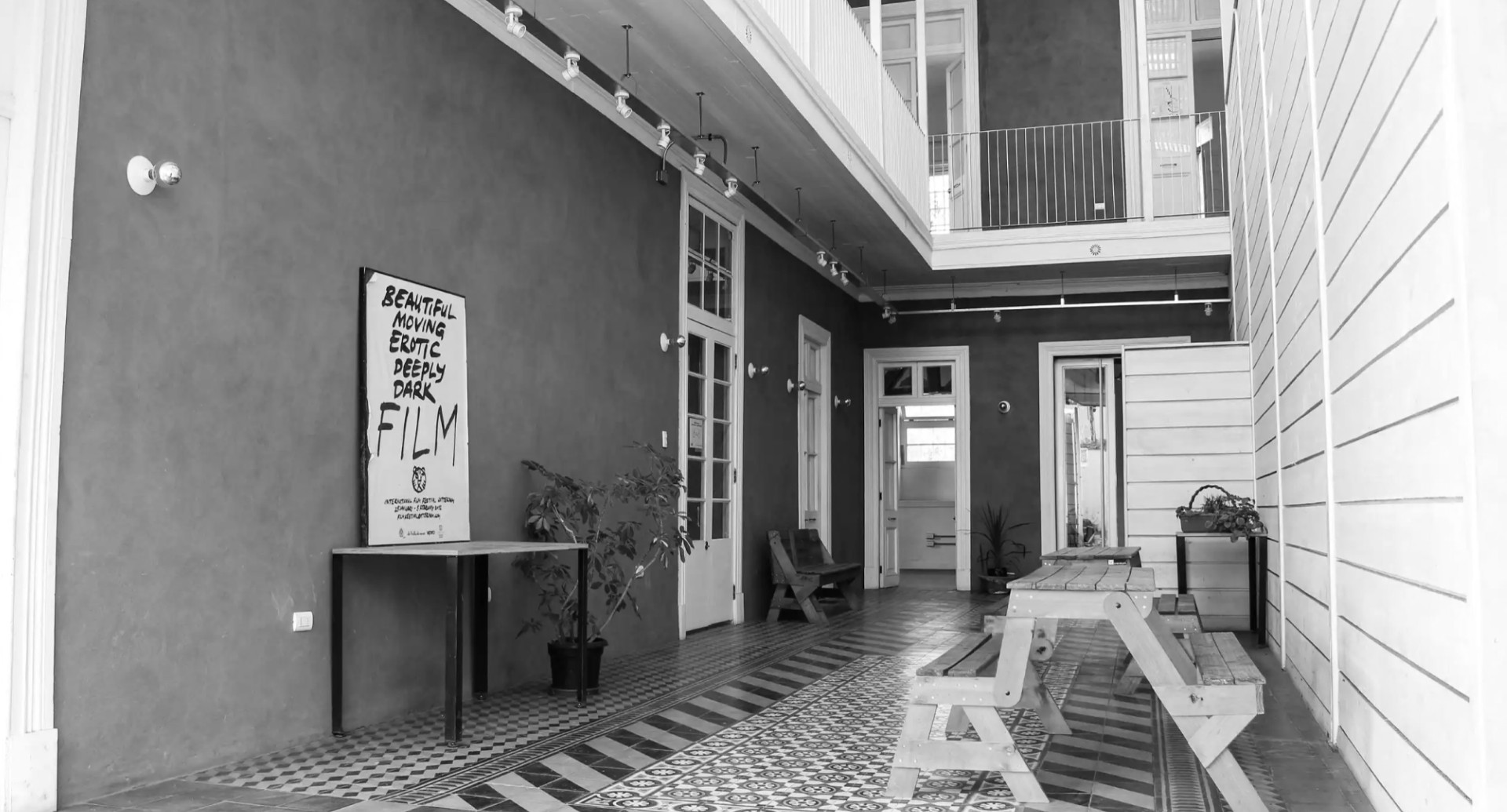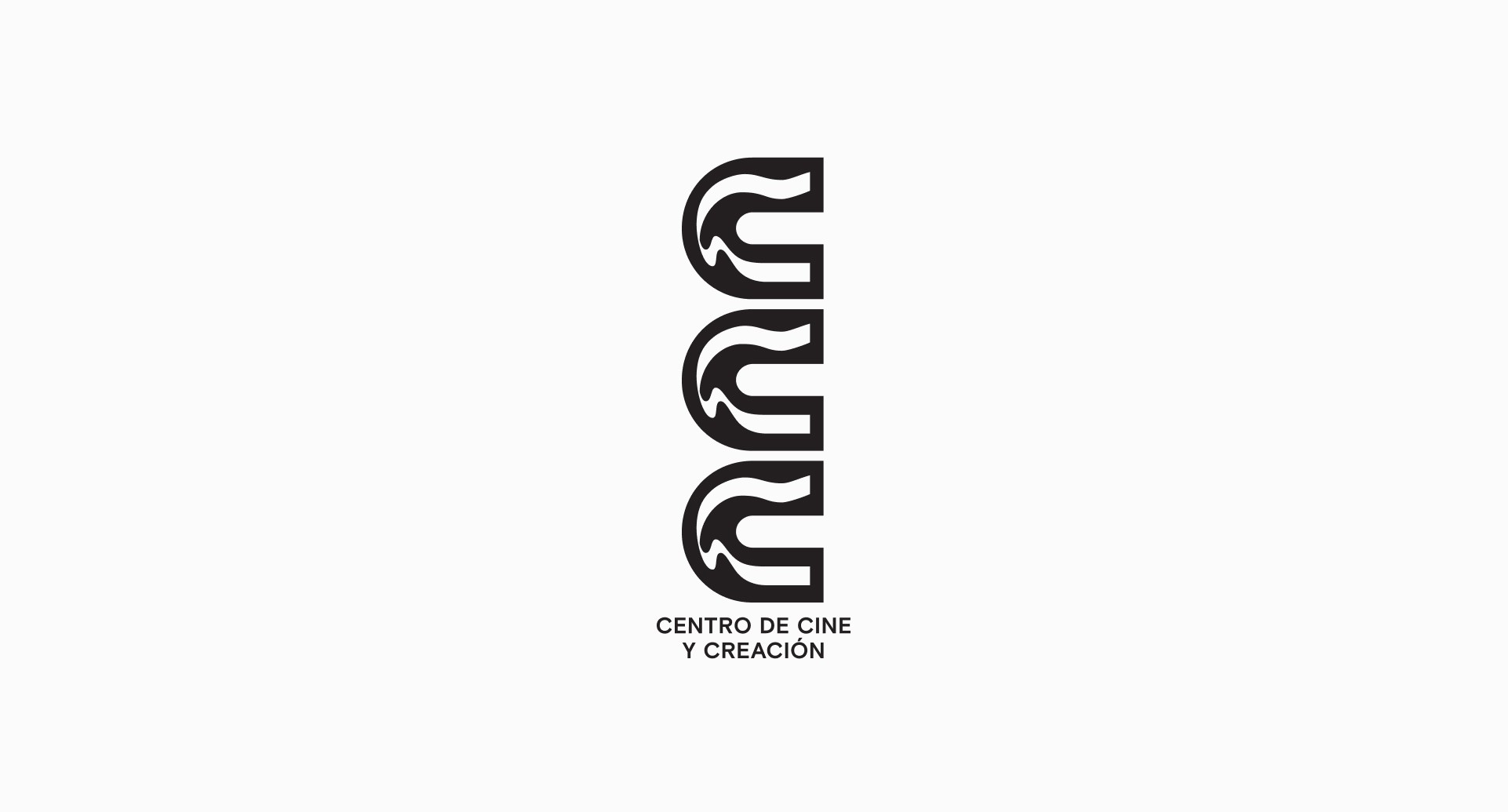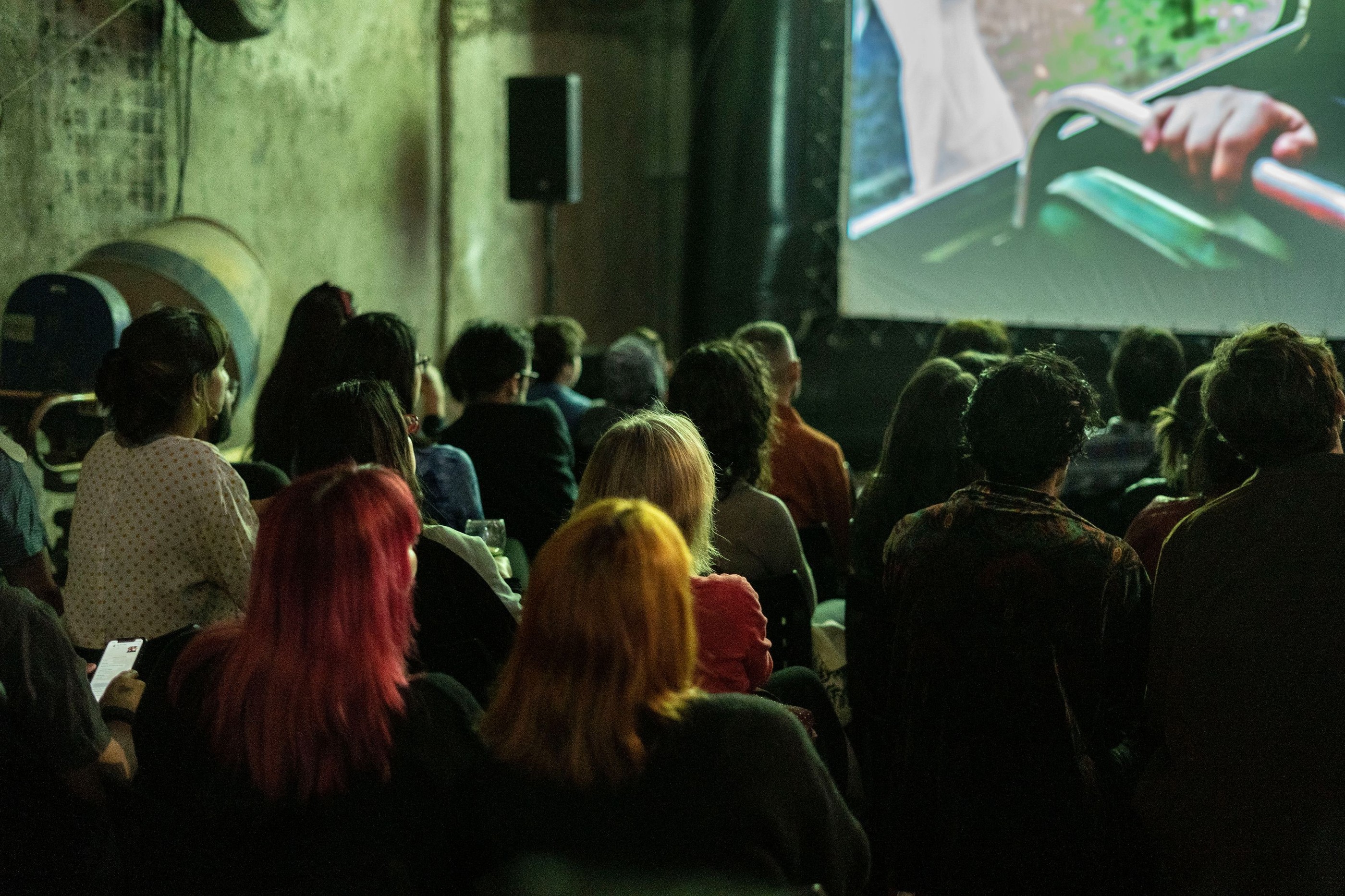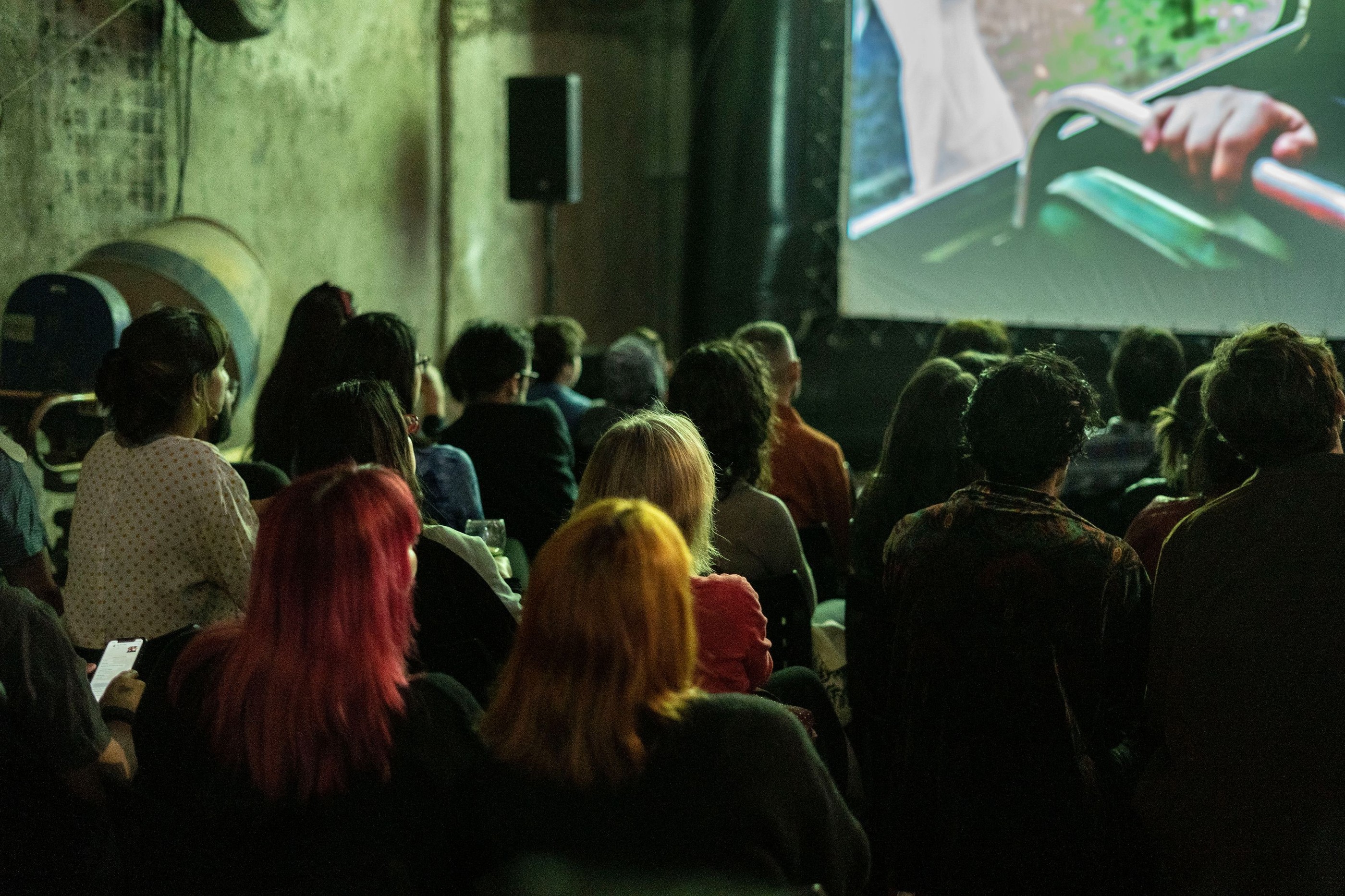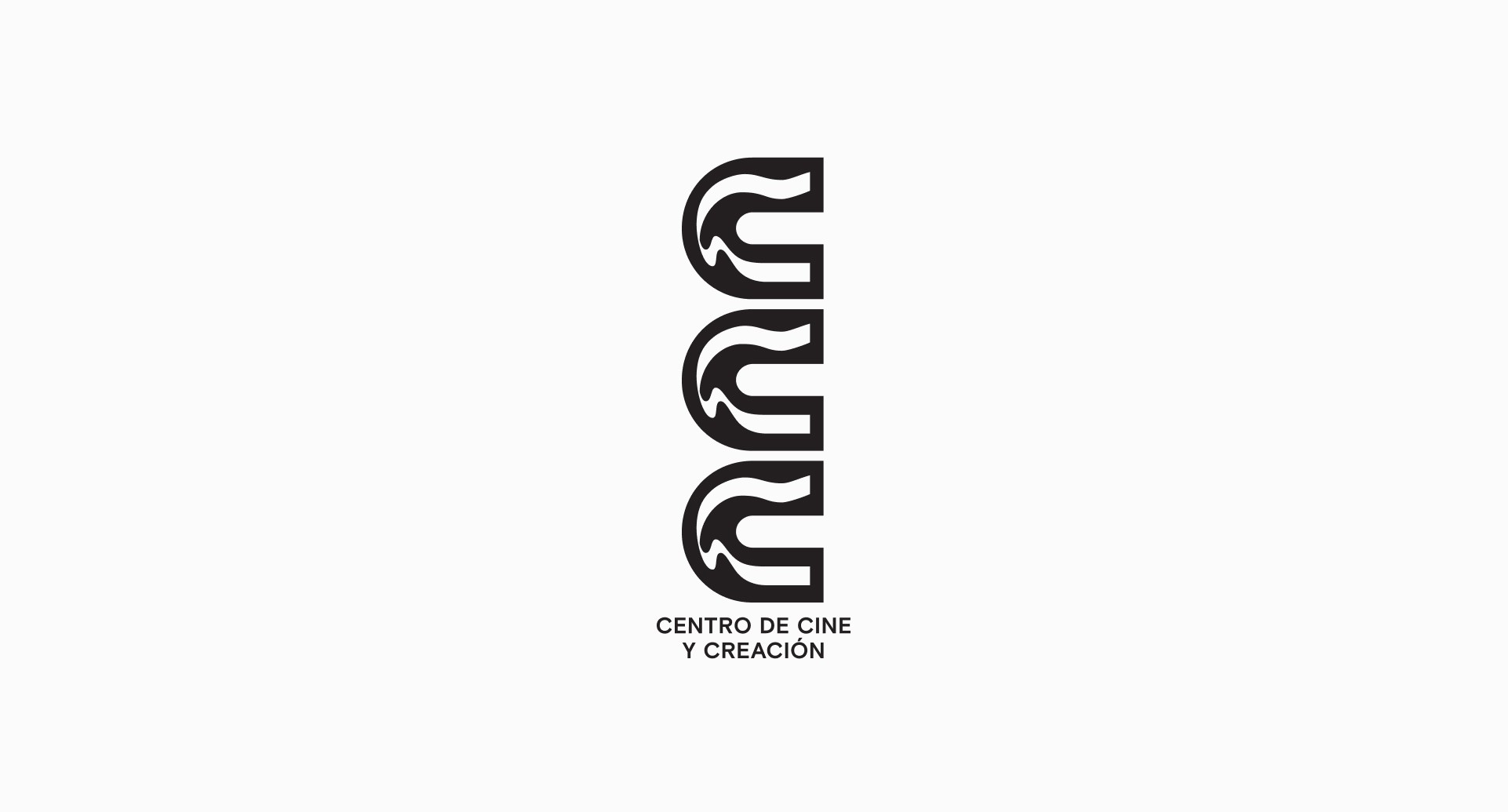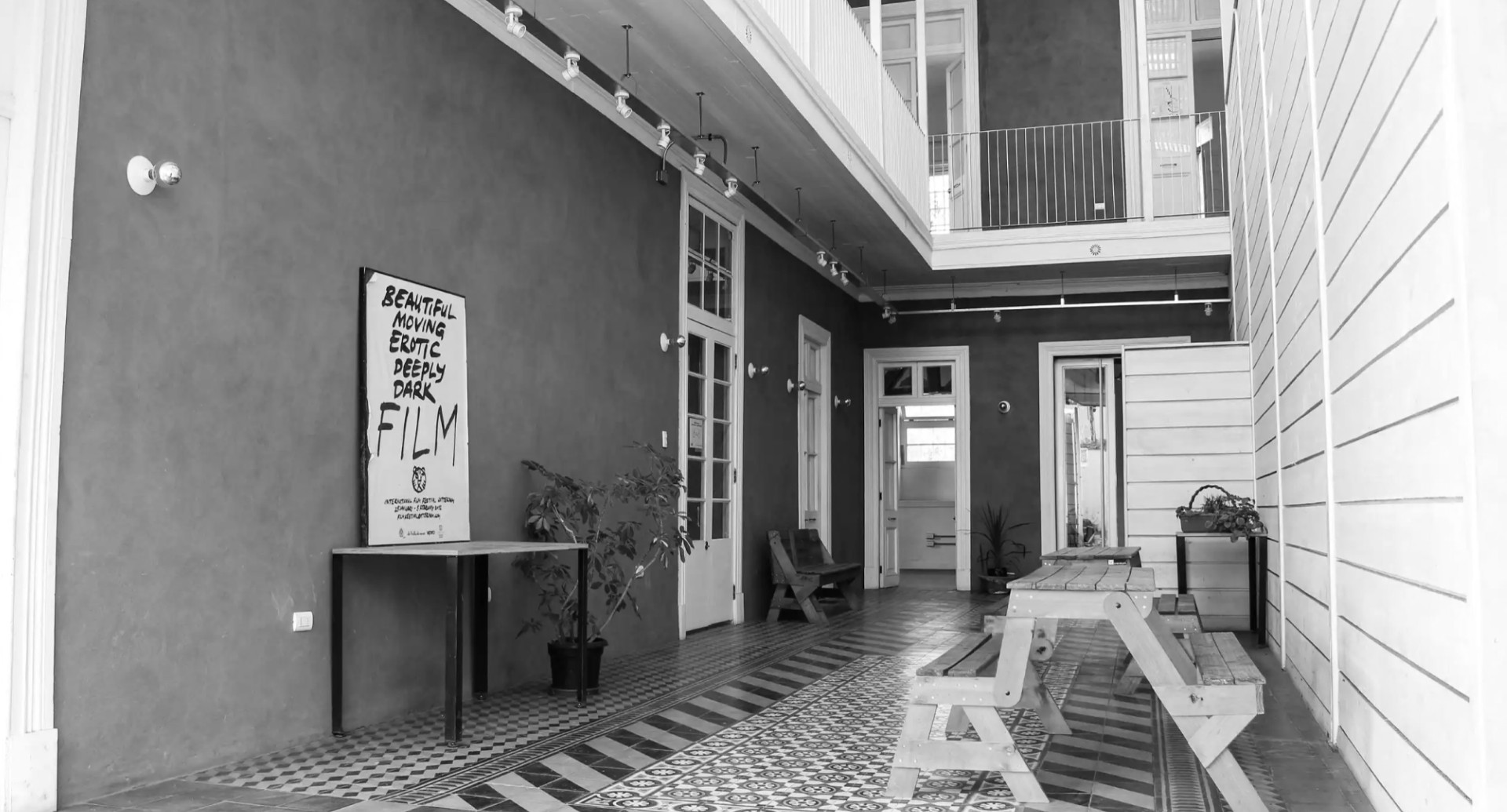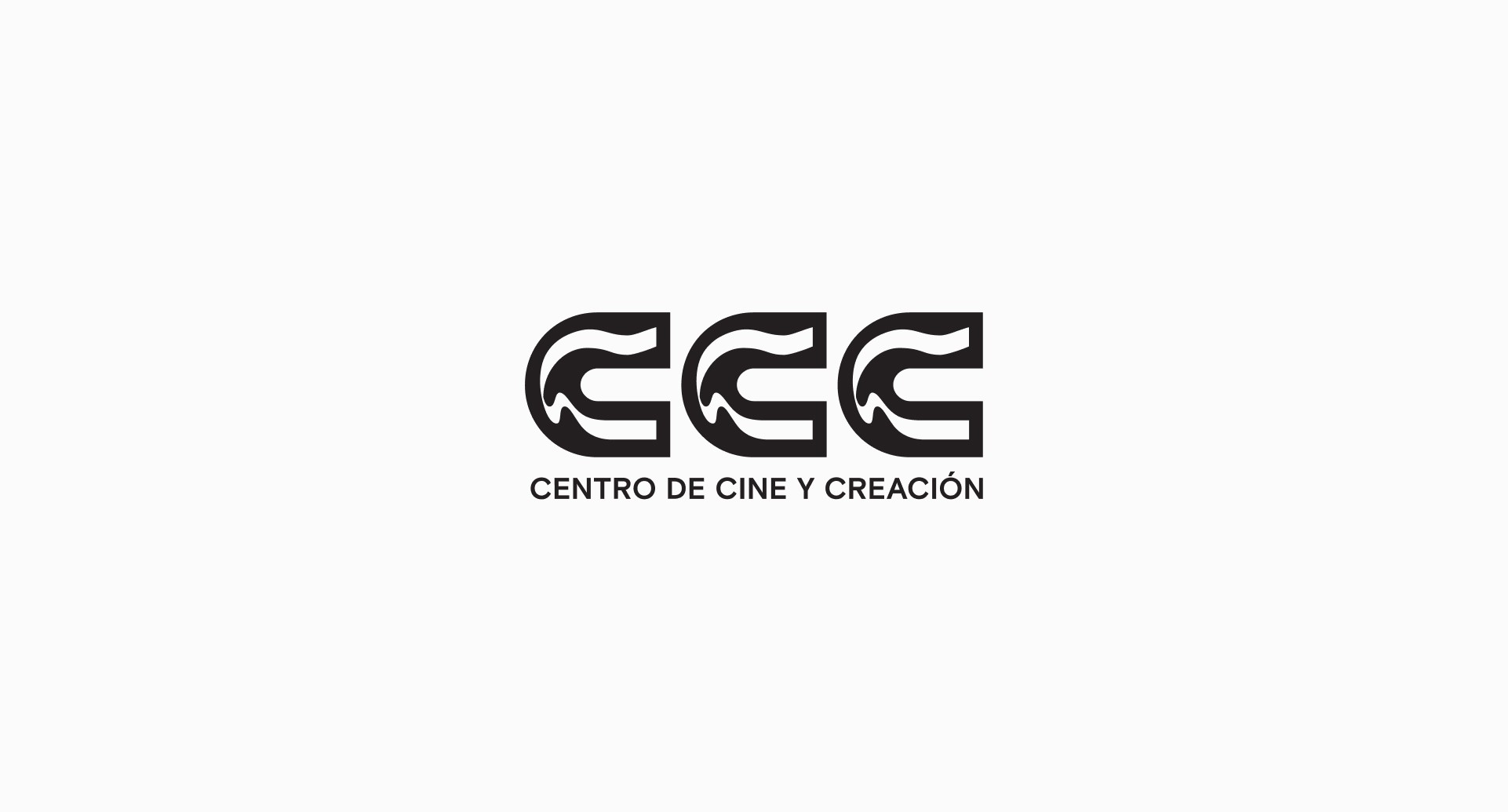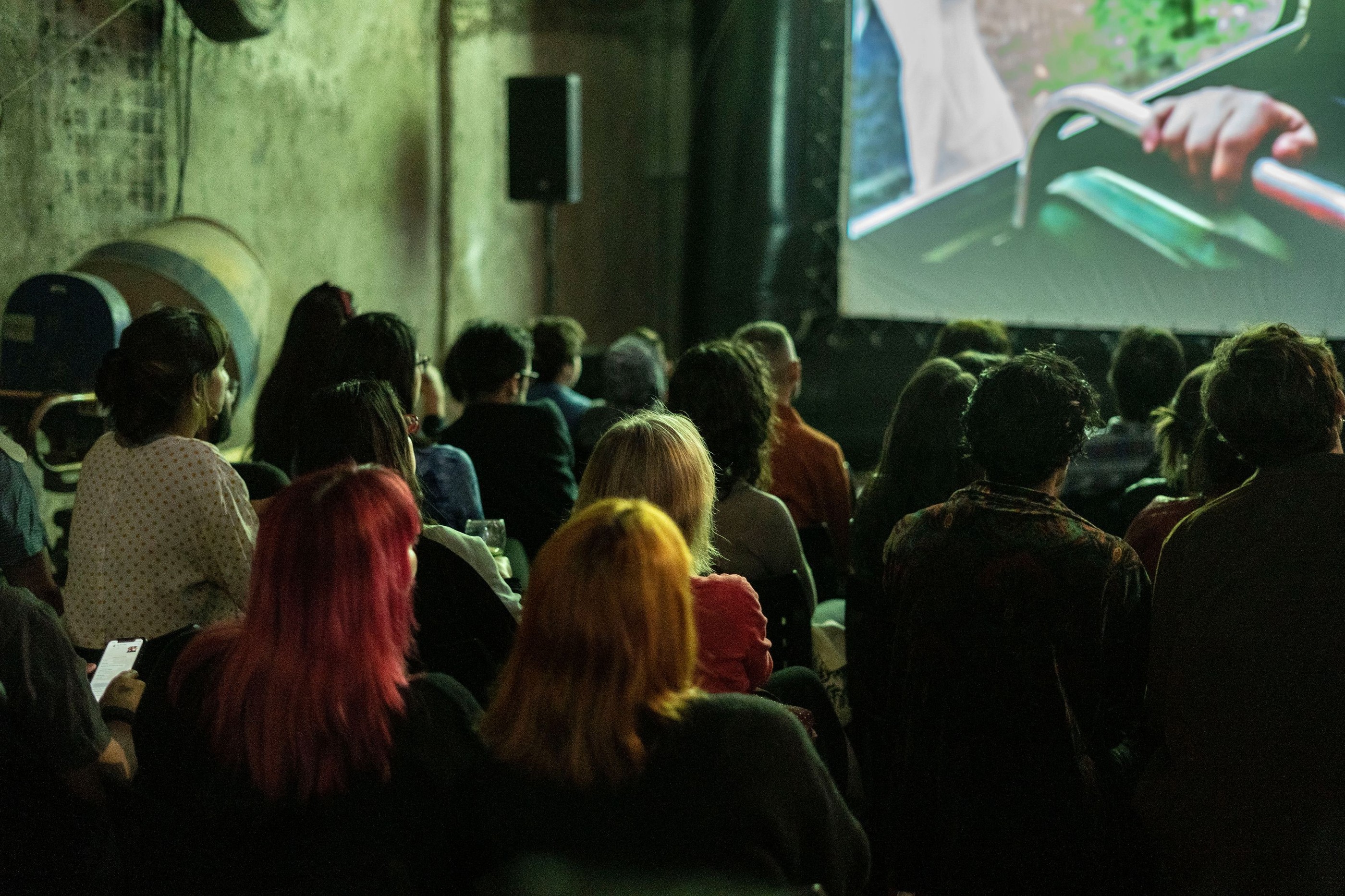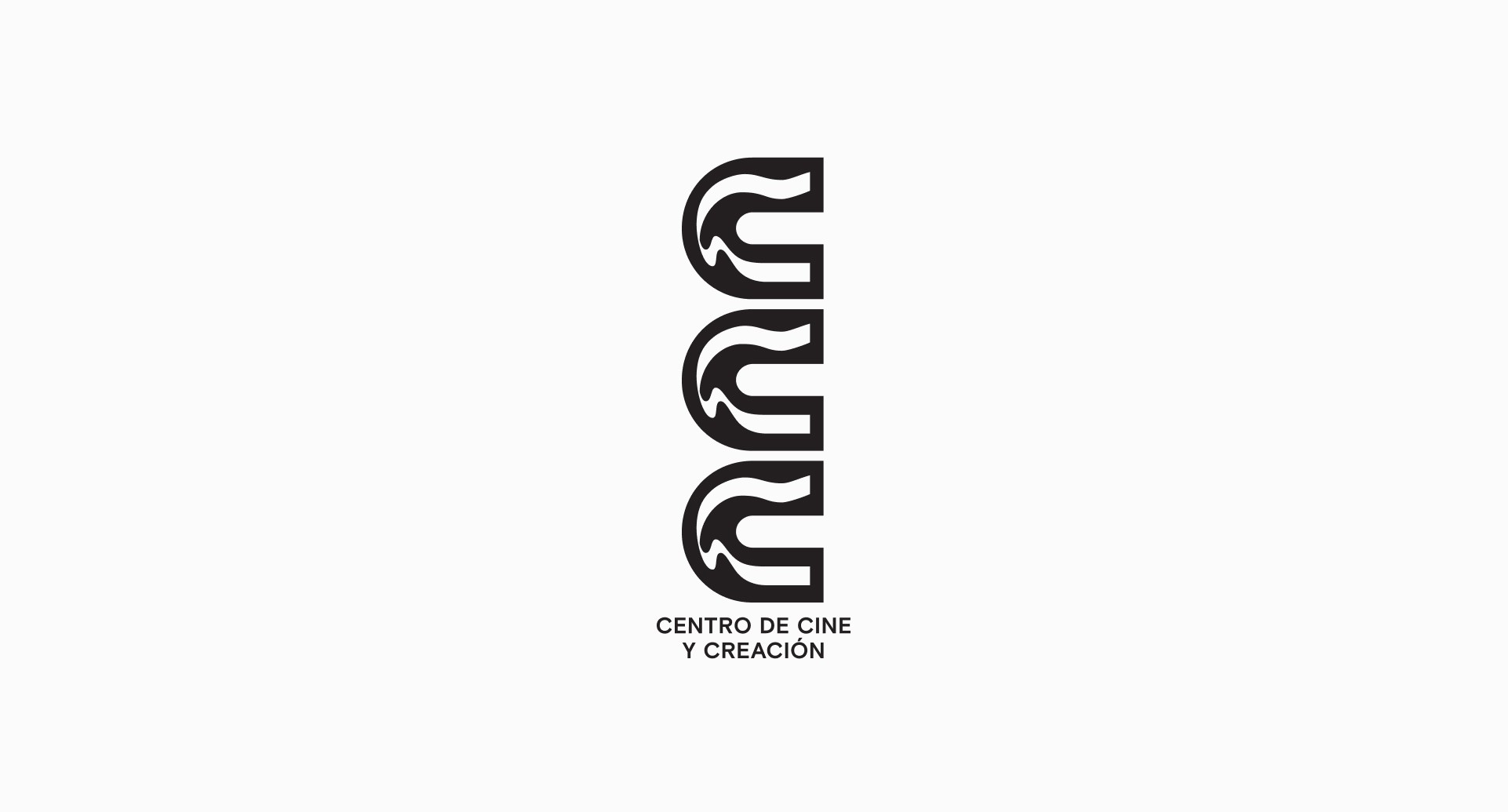 CCC is a new center for cinema that aims to revert this situation with a highly mixed approach. The center has two film theaters, offices, editing rooms, a cafe, and a large terrace. The center's first phase opened to the public in Santiago in 2020, in beautiful restored old townhouse to fit this program. We worked with CCC to create a dynamic identity system for the center along with a toolkit that enables their team to produce a vast array of materials while maintaining high levels of quality and consistency.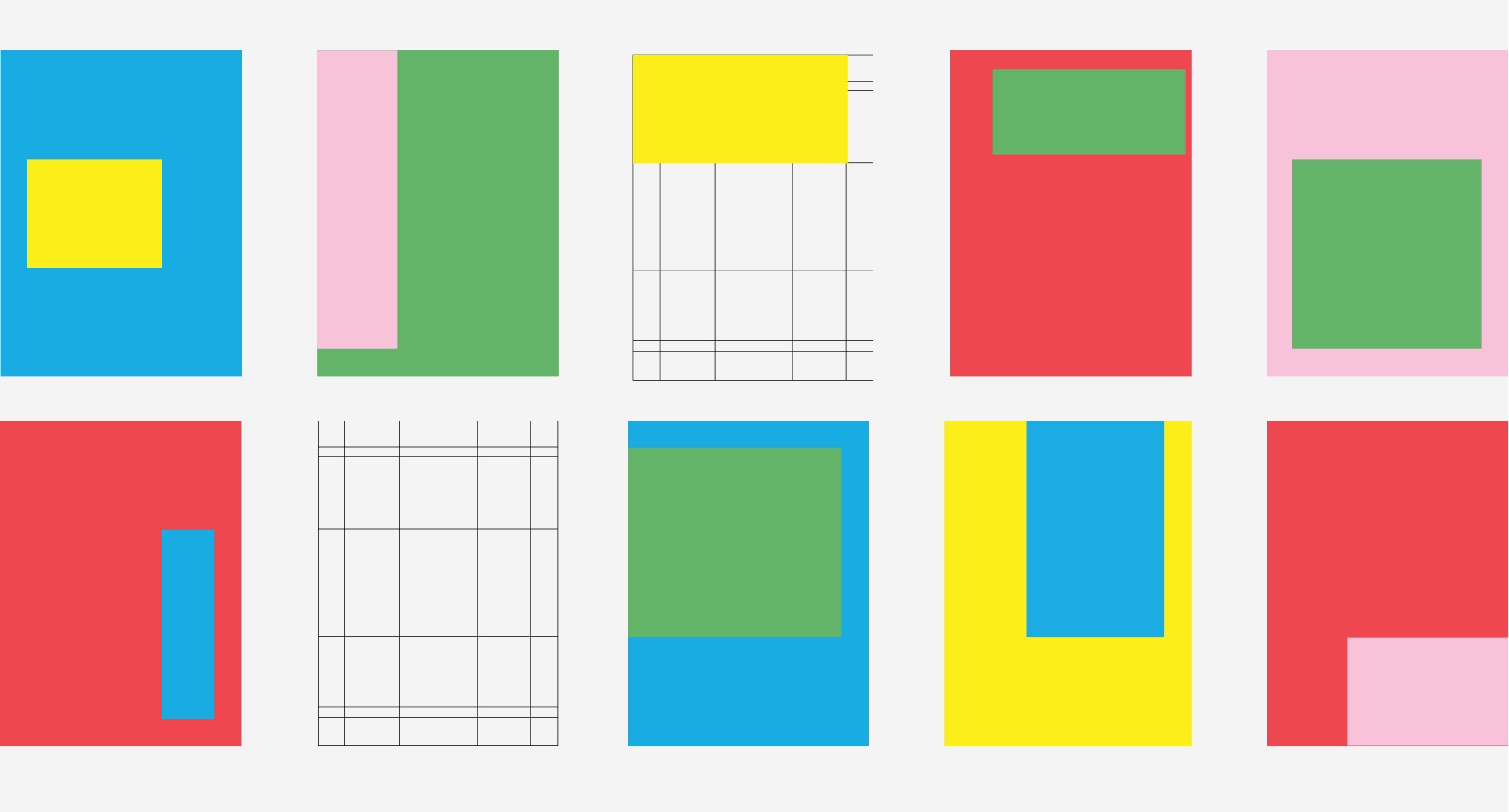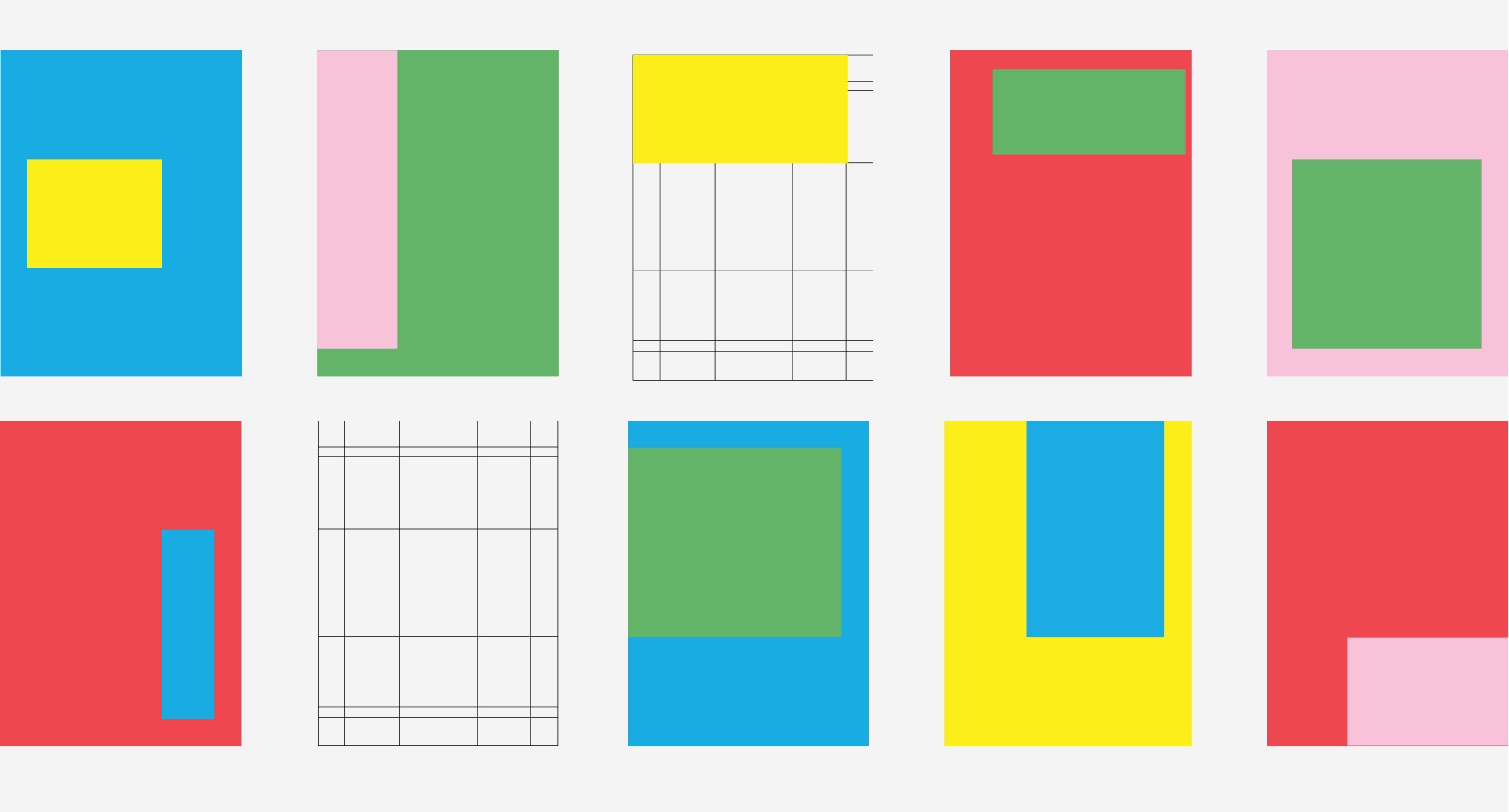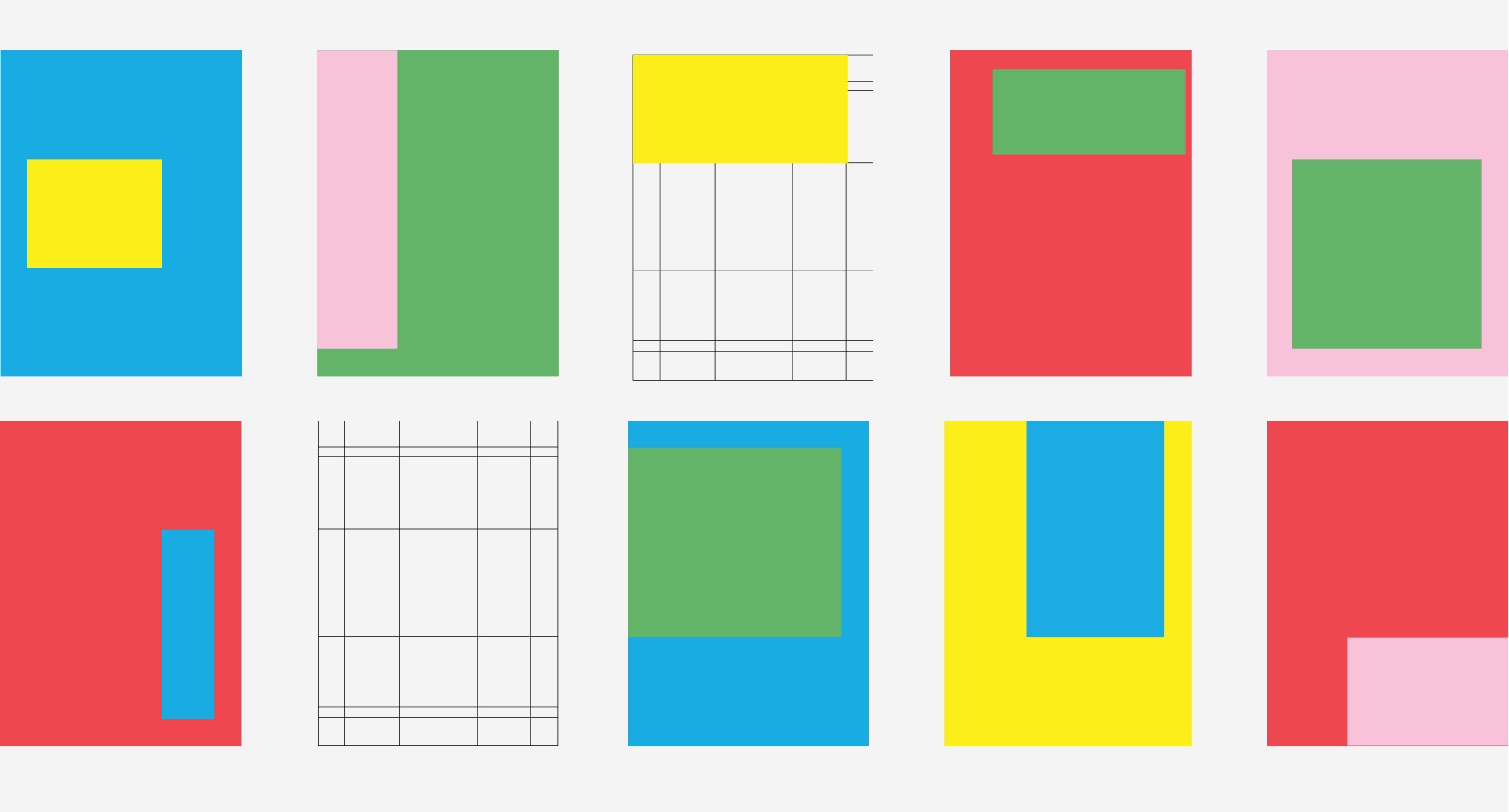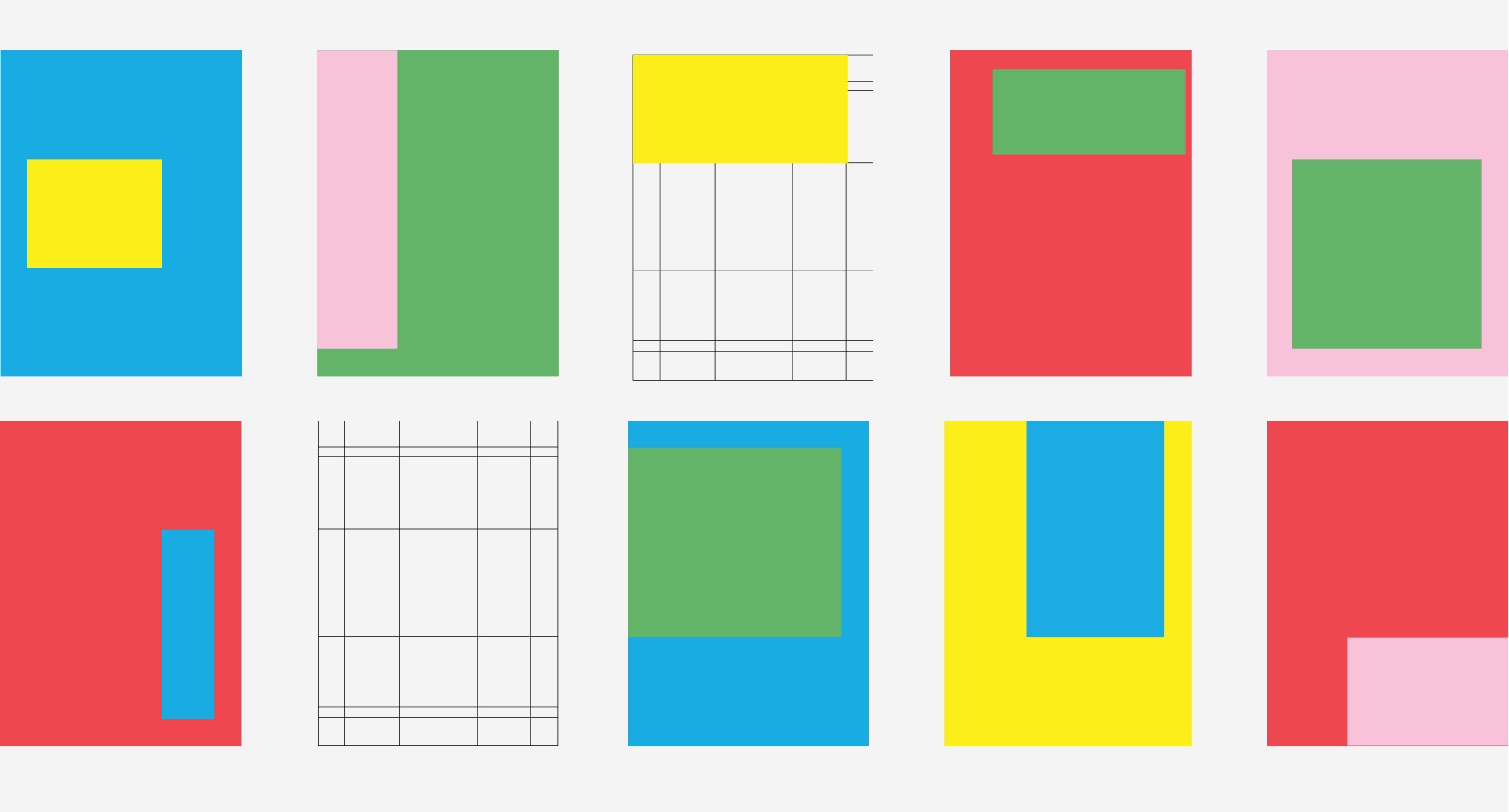 We teamed up with designer Simón Sepúlveda to create an identity system to be used across all communications, both in print and on the web. The identity consist of three variables that can be arranged to create endless variations of the identity: A logotype with carved C's inspired by the graphic patterns in the floor tiles, a variable grid system based on rules of third, and a set of playful background colors to be used as blocks in the grid.
Given the wealth of materials that will be needed for the center, we developed a web application that can be used by the CCC team to create new grid patterns as a starting point for event posters or other communications material. The grid generator is written in React.js.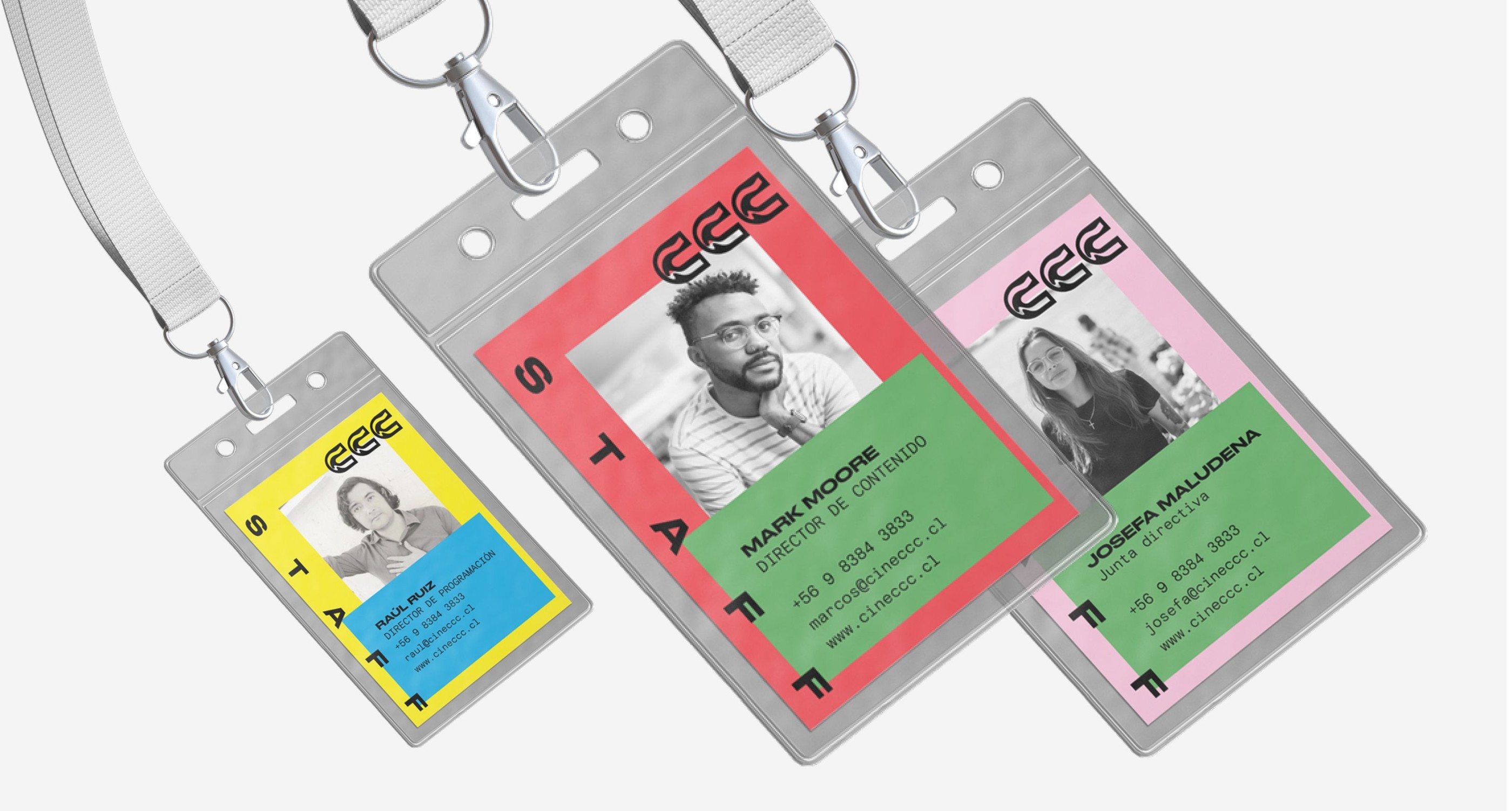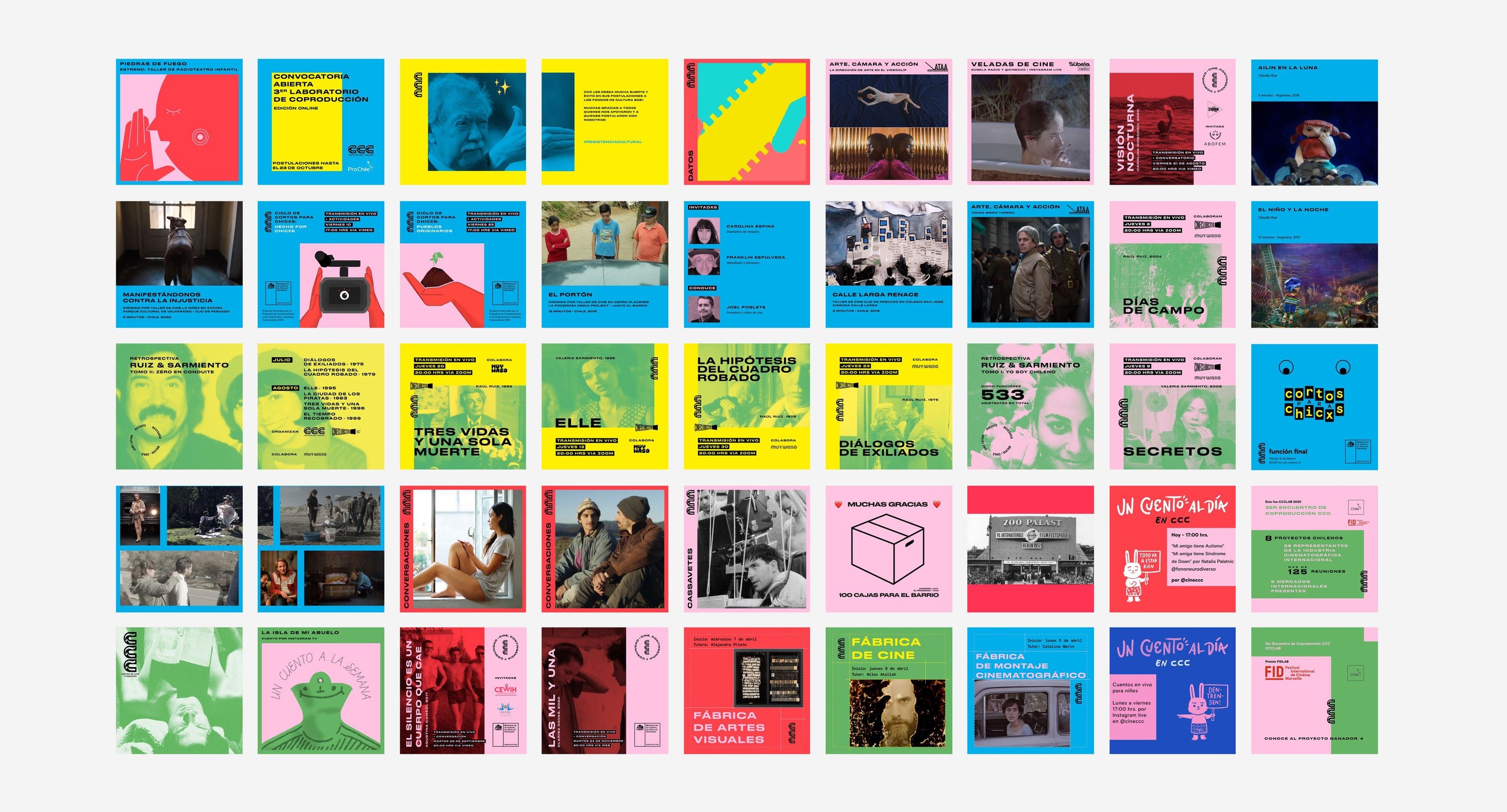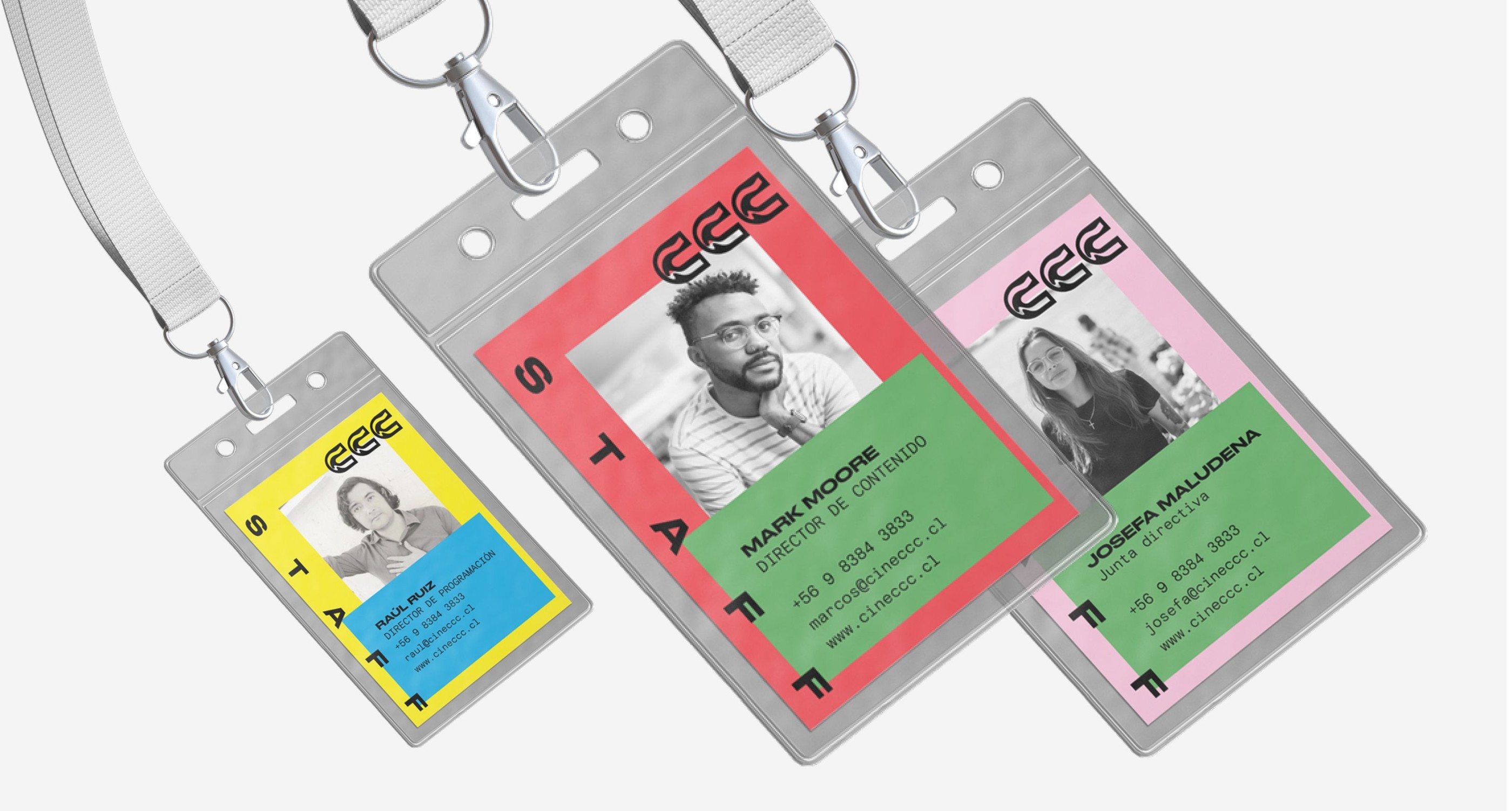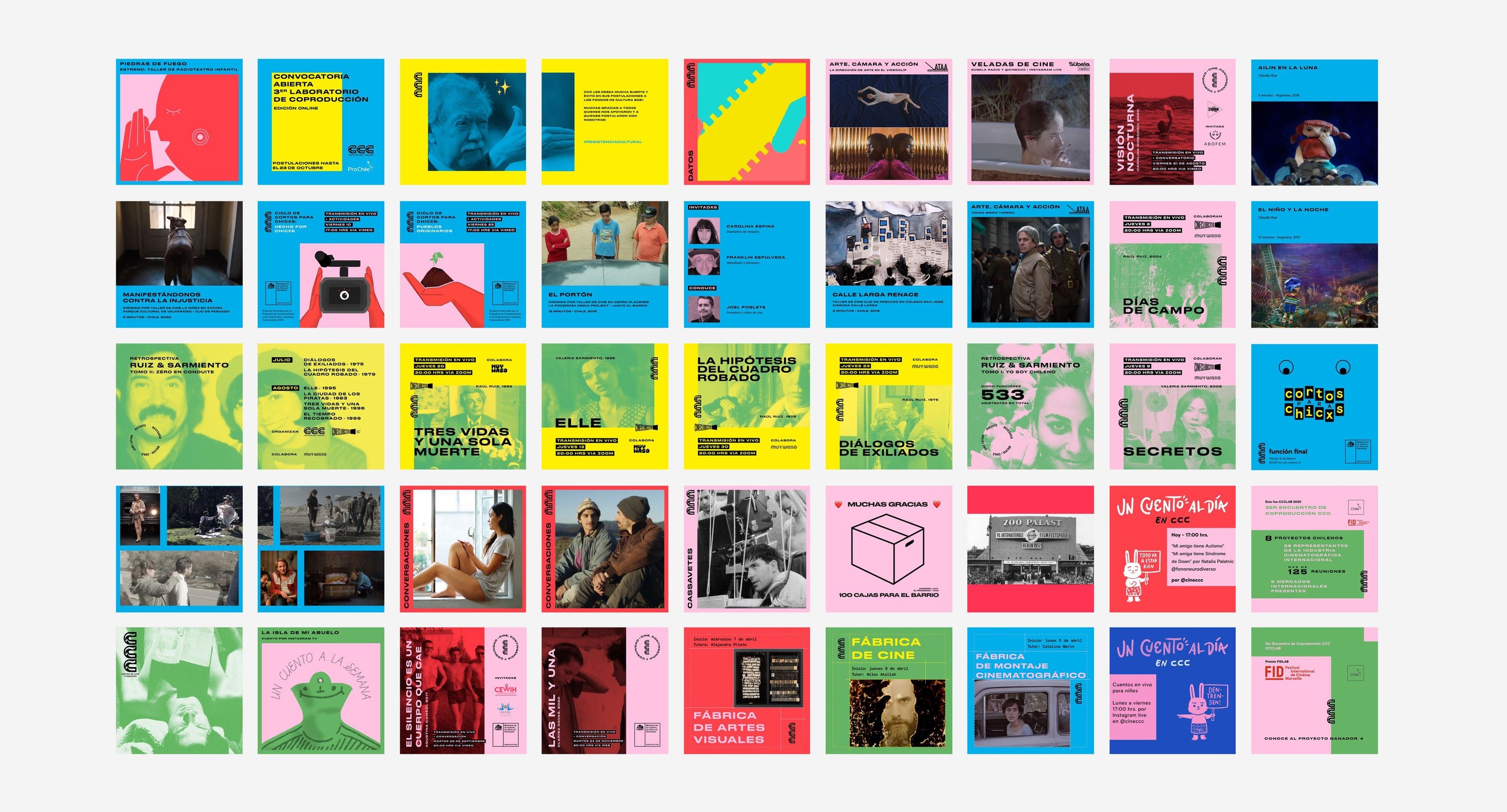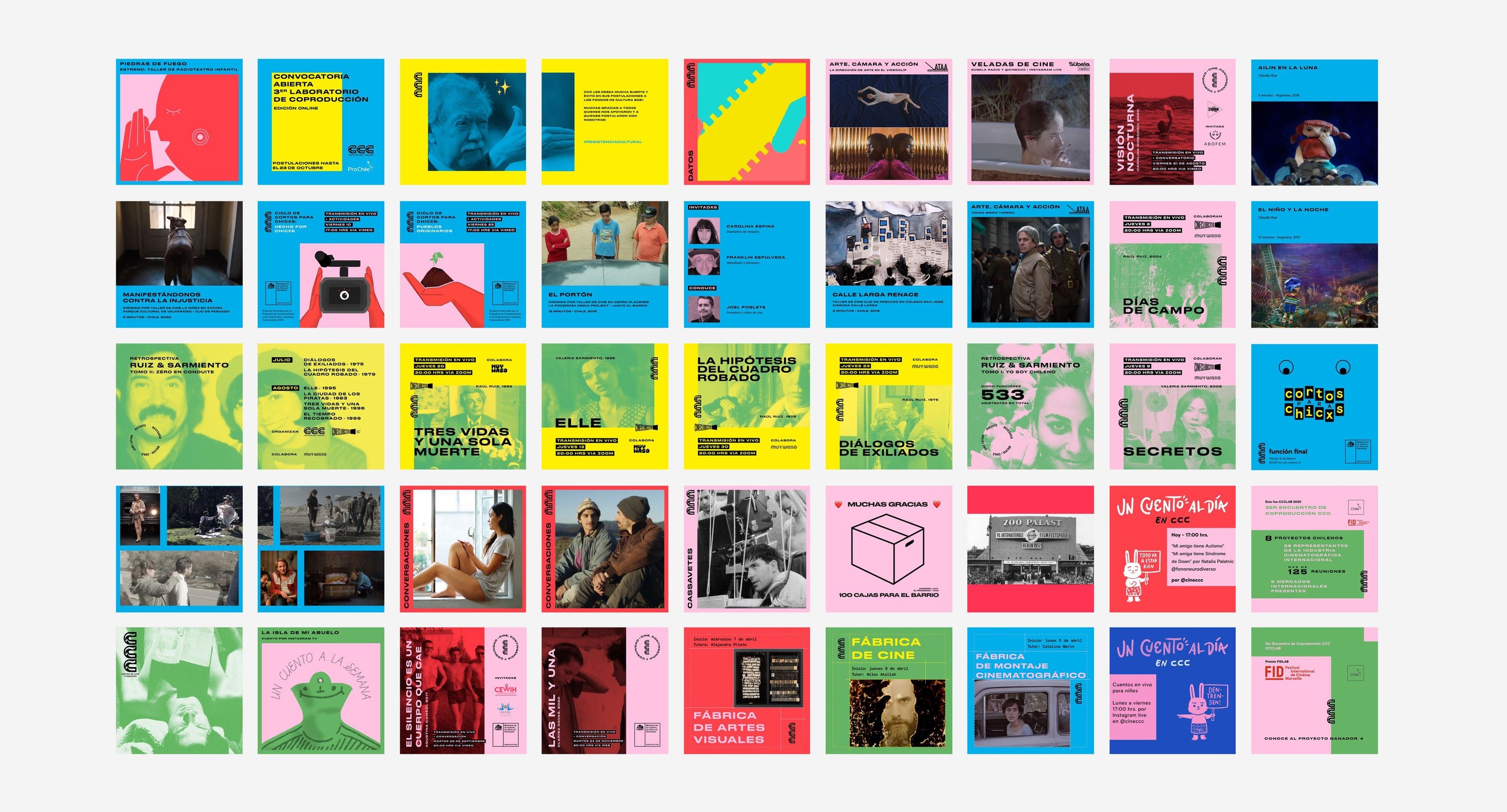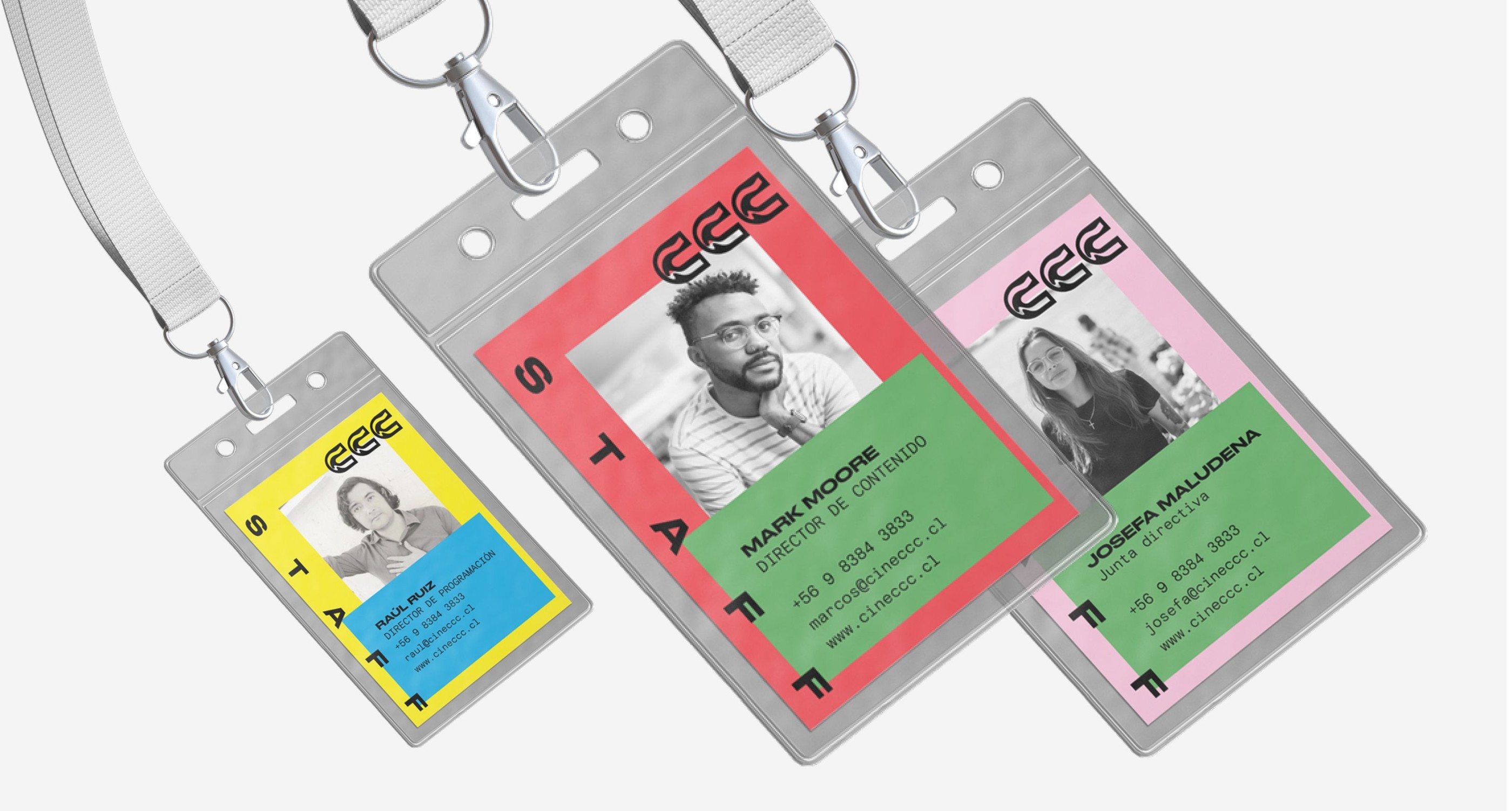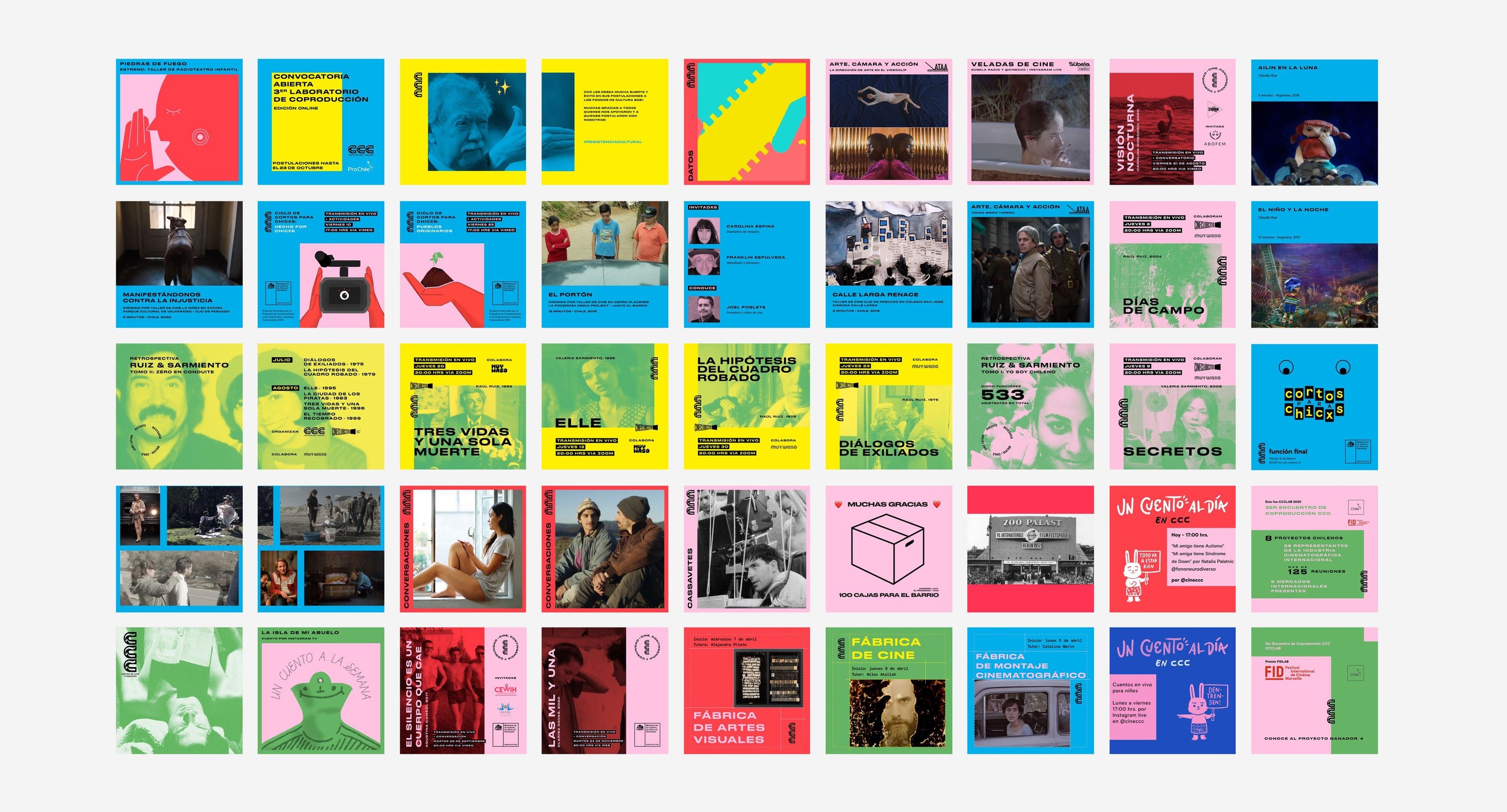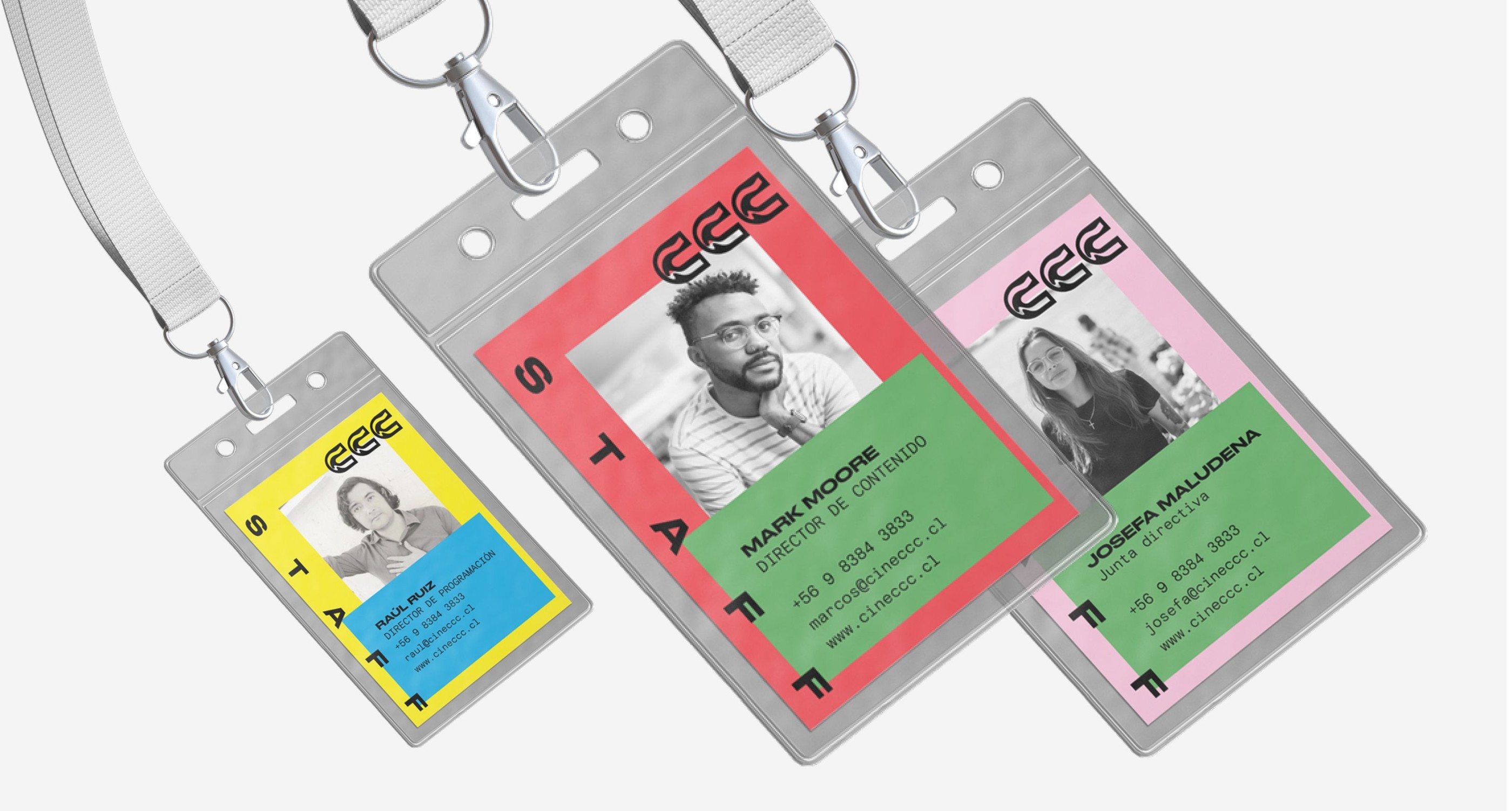 Cinema has always represented a world of possibilities, and the final identity with its bright colors and playful nature embodies that spirit perfectly. The tool allows CCC to create assets quickly and easily within the brand system, keeping them consistent and memorable, but with the flexibility to match their diverse range of program offerings.